The first time I met Mathieu was at one of his yoga classes. I was struck by his charisma, his infectious joie de vivre, and by the fun atmosphere of his class. His words were poised and his movements punctuated with open bursts of laughter. We saw each other again later after a trip to Bali. He ordered a fruit punch and I drank in his words as I listened to him tell me about his travels, the musicals he had been in, and now the yoga that he was teaching.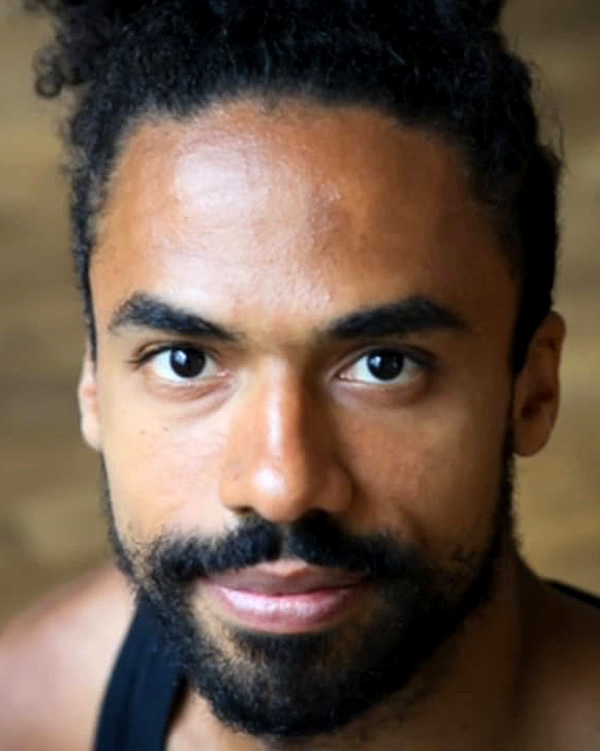 First name : Mathieu
Age : 29 yo
Profession (s) : Yoga teacher / ex singer & actor
Mix : West Indies x North of France
I remember having been fascinated by his obsession of balancing poses and more in particular handstands… According to Mathieu, a handstand is a perfect metaphor of life. If you think that you can't do a handstand then indeed you won't be able to do one. If you bravely give it a try, there's a strong chance of falling over but the passage is a necessary one. When you finally find your balance, it's not possible to keep your legs in the air unless your head is in the present moment…
Being in the present moment, solidly anchored in your surroundings; that is the creed of this nomad, an acrobat who's just a little bit crazy. But also transmitting this, with generosity and kindness.
"In a certain way, we are all mixed…Even if we're not, we can almost become so!"
Mathieu
All mixed ?
Richness is the first word that comes to his mind to characterize racial mixing. In fact, it's very difficult to not be racially mixed given all the cultures there are in the world and the contact between them.
It's a bigger concept than it seems, more universal..it goes beyond skin color. "In a certain way we are all racially mixed. Even if we're not racially mixed, we can almost become so!"
Back in the days
His parents met in Paris in the 70's at a Miss France pageant. He, one of the first white hairdressers specialized in Afro-textured hair, was commissioned by the Miss France committee. She, Miss Martinique, was competing for the title of Miss France. She lost the competition but she gained a husband!
Like many mixed race couples, they are often looked at in the street like freaks…
They went on to have 3 children, in a descending range of dark skin… the big brother the darkest, Mathieu a caramel brown, and the little sister light-skinned…A 4th child would've very probably been completely white!
Through the eyes of others
Born in Paris, growing up in the 9th arrondissement, Mathieu often spent his holidays in the north of France and every 3 years in Martinique thanks to vacation pay given to public servants from the French West Indies.
There he feels white and not at all at home… He doesn't speak Creole. He understands it a little but it's not his language. He feels more at ease in the north of France among his father's family. Yet everybody continues to insist he is Martinican but he doesn't feel like he comes from there because, quite simply, he doesn't. His mother, yes.
When he says he's Parisian, the most classic subsidiary question inevitably and systematically follows: "But where are you from?" Even though he's used to it, he sometimes feels uncomfortable about this topic since it focuses on just one side of his racial origins.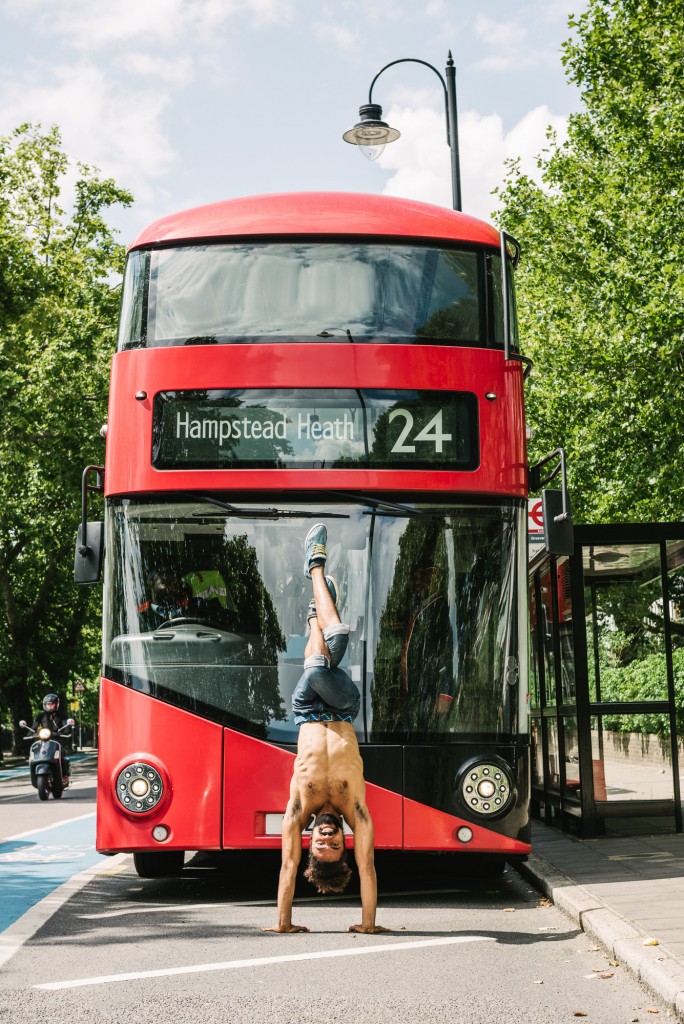 "You're black!"
"No, I'm caramel, it's not the same thing!"
Mathieu
Being of mixed-race, an ambivalent feeling
Having a mix of cultures is a source of knowledge and probably open mindedness. But since his childhood, Mathieu has been in search of identity markers. He shares a memory: when he was very young, in his stroller, he would look for other people who looked like him but he never could find anyone.
Later, he would maintain with his friends who would say "You're black!" that "No, I'm caramel, it's not the same thing!"
He thinks that all children need a hero and he remembers the day when a friend of his gave him the black Spiderman comic book. Then in his teens he continued to look for "caramel" role models, the color he describes himself to be, in both reality and in movies. It was then that he incidentally became a fan of Lenny Kravitz, a figure that he can relate with.
Today he likes to create confusion on who he is and where he comes from, to take others by surprise by speaking another language being one of his methods. For example, he loves speaking the German he learned in Germany when he was in the Sister Act musical because others are always surprised by it!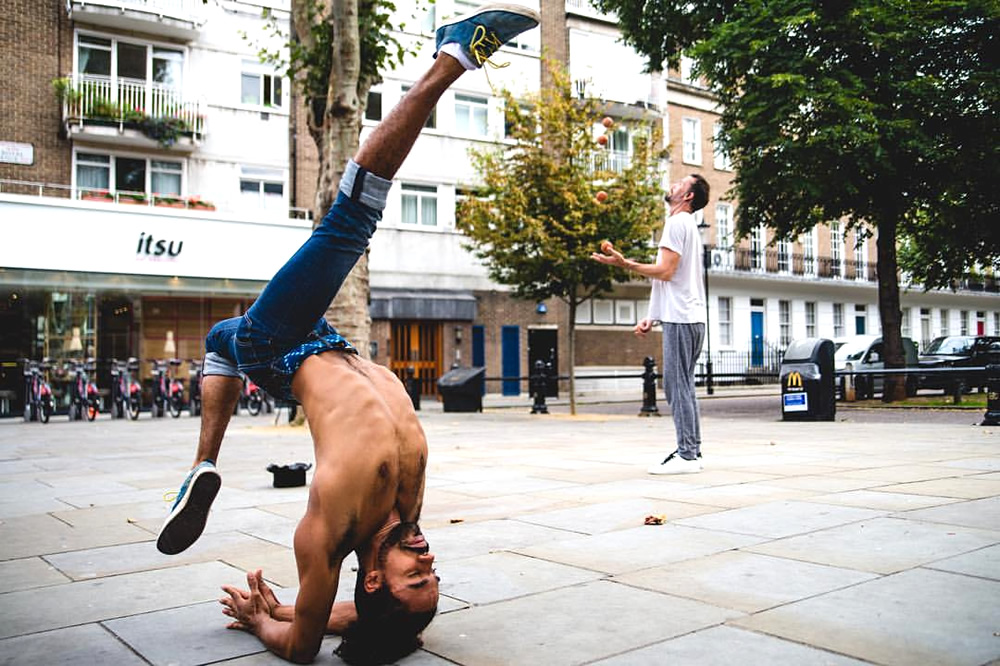 Black voice ?
Of course, he was exposed to "normal" racism, but it was during when he was an actor in musicals that he experienced a more insidious racism.
While he was dreaming of playing the role of Javert in "Les Misérables" he quickly realized the impossibilty of embodying one of the biggest classic roles with his skin color. He would've liked to however show that it was possible to have a black Javert… One of his goals: to prove that he could play white roles and black roles, that he could do one AND the other…not just the other.
In his life of an artist, he was also bothered that he was systematically asked to have "a black voice", a so-called gospel voice when he considers himself as having a lyrical voice that is broader and rounder than gospel. Playing in The Lion King and Sister Act, he didn't always listen to his voice and often tried to fit the mould. Mathieu thus did a lot of damage to his voice and, not finding his place, ended up quitting it all.
Now he has finally found his voice: he chants mantras during his yoga classes…
Yoga, revealing and redeeming
Since a small child, Mathieu has confessed to his father, his confidant and best friend, that he feels different: like a feeling that he's always detached from himself, in the analysis. When he talks with someone he feels like he is looking at the conversation from the outside and he wonders if this sensation is tied to his mixed-race background…
In discovering yoga does Mathieu finally feel like himself? This life choice is intimately linked to his racial mix: Mathieu always felt the need for uniqueness, and in Sanskrit yoga means union, a union of the body and the mind.
In following this spiritual path he stands alongside a community where the absence of judgement and the freedom to finally be oneself reign.
 Mixologies portrait
If Mathieu was :
An animal
a butterfly with multiple colors… Symbol of transformation
A smell
frangipani flower
A cocktail
a vegan lassi with mango and almond milk
A sound
« Om », the universal sound
A meal
houmous or guacamole
A color
blue, color of expression, sky, ocean, night, morning…
A thing
a sphere, something global without angles. Symbol of infinity
A quote
« Change is inevitable, Growth is optional »
A landscape
« la mer, qu'on voit danser ! » (He sings it to me)